Utilizing Incentives to Build Market Leadership
Our goal is to guide the development of sales plans that will give your organization a competitive advantage and drive the achievement of desired top-line revenues and bottom-line profitability. By engaging with us your organization will realize the following benefits: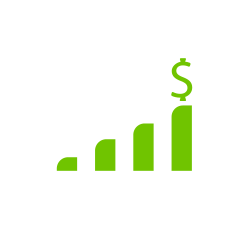 Aligning Compensation Plans with Your Sales Strategy
Develop plans that reinforce strategy and desired seller behavior by focusing on key business drivers
Focusing Your Sellers on What is Important to Your Business
Utilize effective metrics and goals for each unique role to encourage the actions that lead to success
Creating the Right Pay Mix for Sales Results
Differentiate incentive payouts to reward sales performance (and not by holding on to the best accounts)
Building Commitment to Change
Utilize a sales design process that engages sales leaders and key sellers
Addressing Legacy Plans
Optimize motivational impact during transition through an effective communication strategy
Simplifying Unique Sales Situations
Create good governance to address specific revenue crediting issues, territory management, and quota setting, reducing any noise in the plan
We work collaboratively with our clients, blending our expertise with the people who know the company. This is a highly effective way to build systems that work. We can assist you in:
What the Wilson Group offers:

Sales Plan Performance Analysis


Plan Design and Financial Modeling

Sales Recognition Program Design, such as SPIFFS and President Club

Sales Plan Documentation, Illustrations and Tools
Arbor Networks
A. W. Chesterton
Aubuchon Hardware
Charles River Laboratories
Clear Rock
Copyright Clearance Center
dataxu
ElectroChem Commercial Power (Greatbatch)
Hologic/Cynosure
Kronos
Lantheus Medical Imaging
Lightower Fiber Networks (Formerly RCN/Sidera Networks)
Merck Pharmaceuticals
Monster.com
PAREXEL International
PatientPing
PeopleFluent
TeleAtlas
Terumo Medical Systems
Twin Rivers Technologies
Web Industries
We bring you the latest thinking and insights on what makes sales compensation plans work, when to apply certain elements and features, and how to manage these programs so they create their intended value. Collaborating with our clients, we blend our expertise with the people who know the company to develop the right sales compensation plans for the business.