Aligning Total Reward Systems to Your Strategy
To be successful in attracting and retaining desired talent, your organization needs to examine both how and how much people are rewarded. This means that executives need to understand what is important to their people and define what is expected from them. We help our clients to understand and link the roles and accountabilities, with performance metrics and management practices, and with formal compensation and informal recognition programs that make the organization simply work better.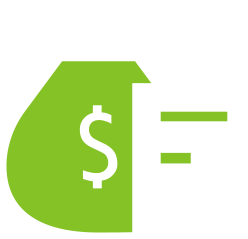 Translating your organization's strategy into a total compensation philosophy.

Establishing base pay programs that form an alignment with the responsibilities of the job and salary ranges that reflect the right level of competitiveness with the marketplace.

Variable cash pay programs – based on corporate, business unit and individual 
performance– that provide a meaningful stake in the successful achievement of critical goals.

Equity pay programs that create a meaningful link to the long-term value of the company, including stock options, restricted stock, phantom share and performance-based long-term incentive plans.

A Performance Management Process that creates the dialogue, feedback and learning needed to sustain and improve desired performance.

Performance-based Recognition Programs that provide timely, meaningful and fun opportunities for desired behaviors to be reinforced and performance achievements to be celebrated.
By working with the Wilson Group, you can realize benefits that go well beyond financial returns. You can increase the focus of your people on key performance issues, and strengthen their commitment to success throughout your organization. This will enhance your ability to compete and to succeed in a dynamic marketplace. Remember: Be careful what you measure and reward – you will surely get more of it.
Determining the Right Approach for Your Organization
The Wilson Group can identify what is needed for your variable pay programs to succeed. Our assessment tools and analysis can assist you in determining whether a variable pay program will have the desired impact on performance. We examine measurement systems, management commitment, performance management practices, culture and trust, and other factors that are essential for success. While there are many approaches available, our goal is to find what will work in your organization.
We help you find the balance between conflicting pressures. We serve as design experts, educators and facilitators for our clients. Our knowledge of – and ability to apply – tools, methodologies, best practices and frameworks are based on the experience of successful companies. As a result, we create high-impact variable pay programs, while helping clients develop their internal capabilities to manage and improve these programs over time.
What the Wilson Group offers for Variable Cash Compensation:

Assessment of current practices or conducting research of your competitor's practices.

GoalSharing – a proven approach to developing variable pay plans.

Targeted key contributor or project based incentives.

Targeted stock option or equity simulator programs.

Variable pay for new ventures and spin-offs.
Creating Meaningful Ownership in the Organization
Equity Based Compensation Programs seek to create a sense of ownership, a stake in the long-term value of the organization or a tool to attract and retain critical talent. Further, companies use these programs to create a balance between short-term, operational results and long-term, strategic value creation. Ownership provides more than just a paycheck relationship with employees; it reinforces a mutual commitment to the long-term success of the organization.
Our objective is to help you develop a program that provides you with a strong competitive advantage and provide a clear "return on investment." We understand the legal, administrative and organizational implications of these programs and we can help you realize the benefits that go with a renewed sense of ownership, commitment and understanding of what makes your organization successful.
Our consulting process will address three major stages:

Purpose – need assessment, key objectives, principles, award criteria

Design – equity vehicle, target value, terms, conditions

Plan Administration – plan approval, policy interpretation, on-going administration
Specifically, Wilson Group will work with your organization to:
Identify the philosophy and key objectives for creating ownership and long-term commitment to the organization.
Assess the effectiveness and competitiveness of existing programs in relation to your peer group, industry or other key competitors.
Determine the guidelines and criteria to be used for these programs.
Develop specific programs so they are as effective as possible in achieving desired objectives.
Building and Maintaining a Solid Foundation
An organization's Base Salary Program is the infrastructure on which all compensation decisions are based. In the development of your Base Salary Program we will review critical components of your current practices, identify appropriate external benchmarks, understand relationships between job functions and levels, and provide a customized engagement that reflects your unique organizational needs.
Our objective is to help you increase employee perception of internal fairness and external competitiveness, optimize and effectively manage your fixed compensation costs, and provide flexibility and scalability to meet the changing needs of your organization.
Our consulting engagement will address four major elements:

Job Analysis – job descriptions, job classification, FLSA compliance, etc.

Job Architecture – the framework that defines the roles and responsibilities of employees

Compensation Structure – salary ranges, market data, competitive analysis, etc.

Salary Management – pay decision tools, salary administration guidelines, etc.
Our engagements can be designed to fit your immediate needs or integrate into the implementation of a fully HRIS program, such as an assessment of current program effectiveness, competitive analysis on key benchmark jobs, development of job descriptions or career path development, etc.
Specifically, Wilson Group will work with your organization to:
Identify and document career paths to support talent management and advancement opportunities for employees.
Establish a process to ensure internal fairness in pay and job responsibilities.
Create employee understanding and acceptance of the compensation decisions.
Develop customized tools for managers to utilize in recognizing employee competencies and performance.
Develop market information to increase your ability to attract and retain employees.
An Organizational Tool to Better Performance
The development of a Performance Management program must be highly customized in order to create an effective, enduring, and successful system. In the development of your Performance Management program we will take the time to collect input from the users of the system, involve leadership throughout the process to ensure the new program meets the desired objectives, facilitate program development utilizing a design team to gain organization wide acceptance and commitment, and provide comprehensive implementation expertise.
Our objective is to help you increase management and employee accountability, enhance employee engagement, integrate the organization's values into performance evaluations, and create alignment between individual, department and organizational goals.
Our consulting process will address three major phases:

Development of Performance Criteria – goals, factors, competencies, and ratings

Establishment of Performance Management Process – type of appraisal (single versus multi-rater), how feedback is provided, frequency of feedback, etc.

Development of Link to Rewards – linking appraisal outcome to rewards
Specifically, Wilson Group will work with your organization to:
Identify and select the criteria that are consistent with the strategy and values of the organization and the employee group (hourly, salaried, sales, executive).
Identify and select the technology "vendors" needed to support the program. (e.g., Promantek, Success Factors)
Train and communicate the new program at all levels of the organization to enhance the application of the program.
Align the performance management program with total rewards such as base pay increases, bonuses, recognition, etc.
Acme Packet (Oracle)
Acushnet Golf
ACCIÓN International
AdDaptive
Agero
Aldridge Pite
Alice Peck Day Memorial Hospital
Animal Rescue League of Boston
Aubuchon Hardware
A.W. Chesterton
Benchmark Assisted Living
Blount Fine Foods
BMC Health Plan
Boston College
Boston College High School
Boston University
Casco Bay Lines
Circor International
Connecticut Innovations
Consigli
Copyright Clearance Center
Connecticut Water Services
Cutler Construction Associates
Day Kimball Hospital
Davico Manufacturing
Enterprise Bank
Ensign Bickford Industries
Goodrich Optical and Space Systems
Harvard University
Hollingsworth & Vose
Imtra Corporation
Iron Mountain
Jewish Family and Children's Services
J.N. Phillips Glass
Jordan's Furniture
High Liner Foods, Inc.
Massachusetts Institute of Technology
Metropolitan Area Planning Council
New England Baptist Hospital
Newport Restaurant Group
Northeastern University
Nypro
Property & Portfolio Research
Taco Comfort
Tufts University
Wellesley College
Wilsonart
World Energy Solutions, Inc.